Greetings from Athens-Greece, my infos from an ''insider'' were that the chief of Hygienist Anti-Pipe Smoking Committee full of angry slapped his hand on the desk and shouted:
he has embarrassed us so many times, he keeps escaping and posting free to encourage the others. We have to catch him, today is our last chance. Listen me all of you,that's an order, arrest him and confiscate his pipe and his tobacco!
From the early morning i have spotted in the opposite roof a surveillance agent, in the block a drone was making circles, two unknown guys were in the right corner and an unmarked car with tinted windows was in the left. I knew that was a deadly trap from the enemy which hated my freedom so much.
This is the last Quarantine day but i couldn't stay inside only because they wanted so my decision was go out and as for the threats my answer was-is-will be only one:
''Μολων Λαβε''
which means in Greek ''Come if you dare and get them''. So i rappel from the back balcony, run and bypass a hostile dog, i jumped 2 walls and after crawling in a tunnel i manage to escape and go to my favourite spot for 2 hours of relaxation with my Kompoloi and my pipe.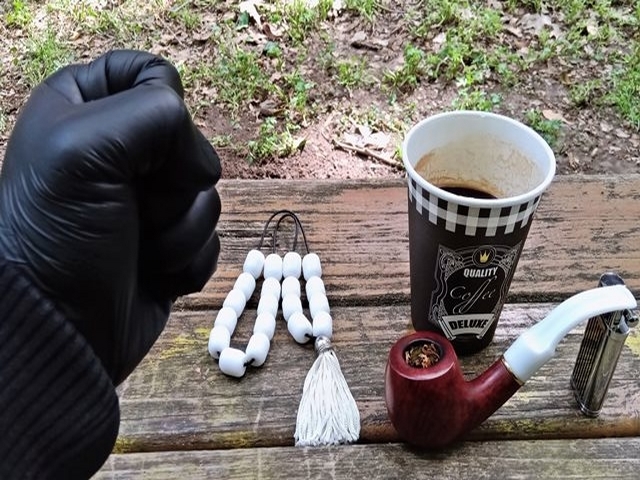 Skandinavik Vanilla.